SEYGO Tour 2022 Summer Go Festival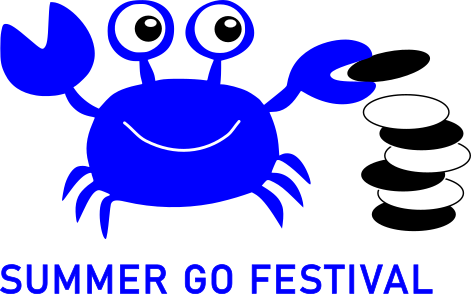 Zaostrog, Croatia
Aug 29- Sept 5, 2022
13th May 2022: The website of the Summer Go Festival is completely updated with actual information. The capacity of Hostel Zaostrog is reserved only for Go. The information about pricing is here: Venue. All players and accompanying persons should register using the multilingual form. Please look at the Registration page.
10th May 2022: The SEYGO Tour 2022 is announced. You can register for a single event, starting online on OGS, or subscribe for all tournaments, including SEYGO @ Vatra Dornei EGC and SEYGO @ Zaostrog. Details and registration form is available on the SEYGO webpage at European Go Federation. 
11th March 2022: We are announcing that the 4th Summer Go Festival will be held between 29th August 2022 (arrival on Monday) and 5th September (departure on Monday). We are back to the hostel Sisak Zaostrog (a great terrace and footbal/basketball playing field). The best way to see what is it about is to watch the video:
Saijo European Youth GO Tour is a new, long-term project, which focuses on Go events for European youth. As of 2021, there will be two age groups: under 12 and under 18. The project starts from the premise that the European Go community is lacking go tournaments suitable for children. As a consequence, the game of Go is losing momentum in many European countries, because there are not enough new players to support the necessary Go infrastructure. Through a series of tournaments with a high-level organization, the project aims at rising both the number of beginners playing Go and the number of strong players competing for trophies and titles.
More detailed description of SEYGO Project is available on the official webpage of European Go Federation:
Please follow the official SEYGO webpage for information about other SEYGO events in 2022.